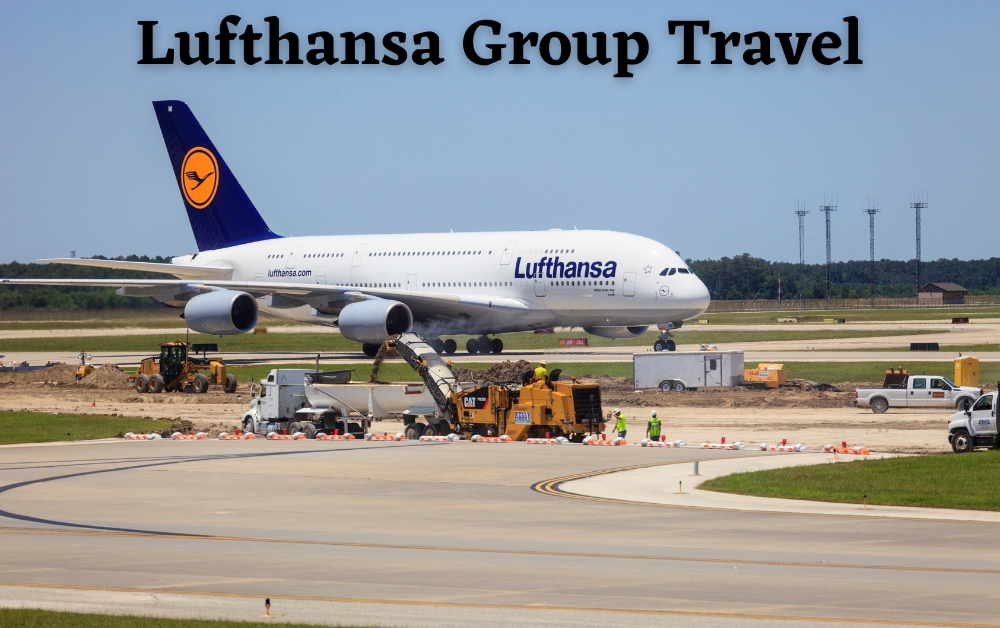 Do you want to travel as a team due to a school trip, team outing, or a concert tour? There are many reasons to travel in a group, and Lufthansa group travel bookings can make it easy for you to travel with a big gathering.
For instance, you can receive a quote from the airline and conveniently pay a large sum of the booking fee later. The quoted amount is completely non-obligatory, and you can choose not to book your ticket.
Let's read how to book a ticket with the air carrier when 10 or more people travel together.
Features of Lufthansa Group Travel Agent & Non-Agent Bookings
Every airline has different features for group bookings. Hence, when booking group travel on Lufthansa Airlines, kindly look at its features. You will find out their group booking offers slightly different facilities than other airlines:
Firstly, the airline provides a non-obligatory quote per individual.

After paying a non-refundable fee, spend the rest within seven days of purchase.

Further, passengers can pay through bank transfers or credit cards.

Book group travel ticket for Lufthansa Airlines and pay the full amount till 14 days before departure.

Lastly, the airline also offers open-jaw and sole outbound flights for group travel.
If your flight departs from airports apart from Germany, Austria, or Switzerland, contact a travel agent to book your group travel with the airlines. 
How Do I Make Lufthansa Airlines Group Bookings?
You can make a Lufthansa group booking via the official website or their dedicated group booking customer service number. The offline facility is helpful as the airline doesn't offer online group reservations for flights from all countries. 
Receive a Quote From The Online Form
Firstly, visit the official site of Lufthansa Airlines.

Go to the menu option and click

"Group travel & Charter."

After that, click the

group travel

option and scroll down the page.

You will find a form with different particulars.

Complete the form and press

send

.

You will receive a quote within 7 business days from the airlines.
Lastly, you can proceed with the quote or ask for a new quote from the air carrier after 7 days.
Through Customer Service
Dial the phone number of your nearest Lufthansa travel agent.

Further, follow all the IVR responses till your call connects with a live agent.

Once the call connects, provide details of desired flight and number of travelers.

After that, they will check availability and send you a group quote price.

If you agree, you can follow the rest of the prompts and book your reservation.
If your flight is from somewhere other than Germany, Austria, or Switzerland, you must contact an agent to book Lufthansa group travel tickets for your journey.
Terms & Conditions For Lufthansa Airlines Group Travel
There are certain rules and conditions that passengers need to follow for their upcoming group reservation. The terms state booking, cancellation, payments, and refunds on these bookings.
The group size must atleast be 10 people on outbound and return flights.

Also, children under 12 years of age can travel only if accompanied by adults.

Provide all the names in the group with Lufthansa Airlines travel by 14 days before departure, or the booking will get canceled.

Further, the airline will issue travel documents 14 days before take-off.

Also, passengers can't rebook group travel tickets.

A name change is free before the issuance of tickets. After that, a penalty of €100 applies.

Finally, passengers can book group travel till 344 days before departure.
Lastly, the name change due to marriage is free regardless of the ticket status (even after the airline has issued the tickets).
Cancellation Policy For Group Booking with Lufthansa Airlines
Upon request, the airline can cancel tickets for upto 20% of people only if a minimum of 10 people are still there after deduction till 14 days before departure.

Here, the passengers will receive a 100% airfare refund.

However, if a booking is canceled after issuance of the ticket, airfare and surcharge won't be refunded.

Also, when you book group travel with Lufthansa airlines and cancel it less than 14 days before departure, you will get a refund only for unused taxes and fees.