It's no surprise that COVID-19 has left a very inimical impact on the tourism and travel industry. As a result of it, most of the travelers are now dealing with a stressful situation, where they have to cancel and postpone their travel plans. This pandemic virus has impacted the aviation industry drastically, making it difficult for passengers to get their refund due to cancellation. If you have made American Airlines reservations, then contact the airline and request your refund. 
All the passengers are looking to get a refund in the actual form of money. There are certain things that you must know before you cancel your flight or ask for a refund. Keep all the points in your mind as it will help you to get reimbursement easily.
Don't fall out for an incentive for canceling flight in advance
Some of the airlines are giving incentives to passengers who are canceling their reservations ahead of time. They will get a travel voucher instead, which they can use for their future travel. Airlines are expecting a massive number of cancellations due to the novel coronavirus. Instead of giving cash refunds, airlines are luring passengers with the incentives and travel vouchers. For example, as per the new American Airlines cancellation policy, passengers will get a 20% bonus on the canceled reservation if they are accepting future credit instead of refund in payment's original form. 
Another airline that is following the same approach is Frontier; the airline is offering a $50 voucher per traveller to cancel flight ahead of time. No doubt bonus sounds great, but it is clearly an airline strategy to entice passengers. 
Wait for the airline to cancel your flight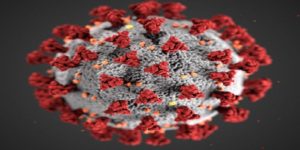 Though this point is not very useful, it is worth giving a try. If you want to get a refund in the form of cash, then do not cancel your flight preemptively. You must wait for the airline to see if it would cancel your flight reservation or not. As per the norms, if the airline cancels your flight, and then you are canceling your American Airlines reservations (only if you are traveling with American Airlines), you are entitled to get a full refund, even if you have purchased a non-refundable ticket. 
Expect inconsistent cancellation policies and refund
As everyone knows, there is so much uncertainty on a daily basis. No one knows how much time will it take to get rid of the pandemic COVID-19. You may be wondering when you can cancel a flight without paying any cancellation fee. Unfortunately, there is no fixed time when we talk about getting a refund. Refund policy and cancellation depends upon the different airlines as some airlines are more customer-friendly than the others. 
As coronavirus cases are rising exponentially, we can assume that travel is going to be affected for a very long time. Cancel your American Airlines reservations ahead of time, if you have purchased a ticket from the airline, or you must wait for it if the policies are not working in your favour. 
Look for the refund online, but if needed call the airline
It is a good idea to go through the official site of the concerned airline first, then directly calling the airline. It is quite easy to cancel, refund, and change online. While claiming for a refund online, make sure to check all the terms carefully as many airlines nowadays are offering travel credits over the refund in cash. If you do not understand the process, then contact the airline agent and ask about the cancellation policy and refund. Suppose, if you want to cancel your booking with American Airlines, then contact the airline agent to know the current American Airlines cancellation policy and how to request reimbursement.
These are the few points that you must go through to ease up the refund process.