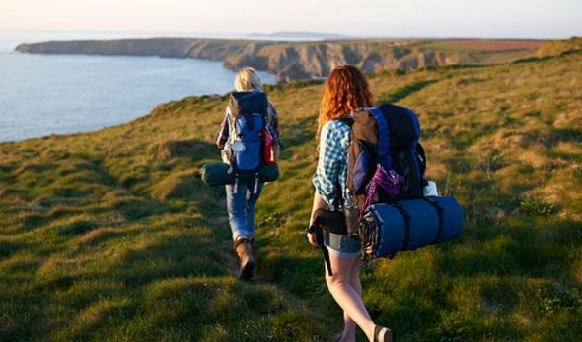 2022 is around the corner, and everyone is keen on planning a vacay. Weekends are the most affordable option for travelers, especially those with 9 to 5 jobs. Therefore, whenever people get some time off, they plan to fly somewhere good and have some days off from stress. What if you get a long weekend over that?
Well, everyone will be enthralled to get a long weekend. Moreover, they can plan exciting getaways to their favorite destinations. And, to add more excitement to this, 2022 has a lot of long weekends. 
But How do you plan your long weekends in 2022? Let's take a look at the further options to plan an exciting weekend trip to some trendy destination.
When to plan your long weekends & trips?
If you have been collecting your paid vacations in your leave box, you can now take them all out. Since 2022 is going to be a great year for weekend getaway plans. You can head to an exciting weekend with your friends, family, or colleagues.
And if you wish to get the most out of your weekend trips, you can join a rewards program on an airline. For instance, you can make Lufthansa Booking to your favorite destination and enjoy your weekend getaway.
Also, download the official mobile app of the airline to know the exclusive flight offers and promotions. Moreover, if you are from the USA, you can enjoy even better weekends this year.
List of Long weekends in 2022 
January 2022
The very first and foremost weekend is going to be NEW YEAR's EVE. and if you have a leave balance in your account, take the 31s of December 2021 off. Afterward, on 1 JAN 2022 and 2 JAN 2022, you can enjoy the Saturday and Sunday vibes along with New Year Celebrations.

After that, Martin King Luther's day is on 17th Jan, which is a National Holiday and it's on Monday in 2022. Hence, if you add a leave of Friday to it, you can plan your long weekends without any hassle.
May 2022
As you all know, Memorial Day is a national holiday in the US, and this year it's also on Monday. Hence, giving you yet again a long weekend to plan your trips with ease.
June 2022
Juneteenth is also known as Freedom Day, and it falls in June. And in 2022, surprisingly, this will also be on Monday, and you can get straight three days off for having actual fun on your vacays.
Mondays are exciting in 2022, arent' they?
July 2022
July marks the Independence Day of the US, and it is also on Monday this year. Thereby allowing you to have a long weekend and you can plan your vacation to somewhere domestic for a fun holiday.
September 2022
5th September 2022, Labor day is also on Monday and again gives you a long weekend. (Mondays will be heaven this year for avid travelers)
November 2022
Through November 2022 is nowhere near right now. You will be excited to know that there may be two long weekends this year. Enabling you to plan two-weekend getaways in the same month.
Therefore, you can simply plan the first trip during 10-14 November as 11th November is the veteran day. And the second trip can be for your Thanksgiving, which is though on Thursday, but what will you do with your paid leaves that are pending? Right! 
So, hurry up and choose your airline, or try to make KLM booking for the recent long weekend and enjoy cheap flights. And if you need anything contact our travel experts for help.